This no-hassle crockpot recipe stews in a slow cooker for several hours, allowing the flavors to become extremely rich and deepóitís fantastic for cold evening and hearty appetites. Makes 4 to 6 servings.
Ingredients:
2 tablespoons butter
1/3 cup chopped onions
2 tablespoons buttermilk biscuit mix
1 ½ cups water
1 6-ounce can tomato paste
1 ½ teaspoons salt
¼ teaspoon pepper
¼ teaspoon sugar
1 bay leaf
½ cup chopped celery
½ cup chopped green pepper
2 pounds frozen shrimp, thawed, shelled and clawed
Cooked rice, for serving
Directions:
Melt butter in a small skillet over medium heat; add onion and cook 3 minutes, until softened. Add biscuit mix and stir until well blended.

In large stockpot, mix water, tomato paste, salt, pepper, sugar, bay leaf, celery, and pepper; stir well. Add onion mixture to pot. Cover and cook on low setting for 7 to 9 hours.

Turn to high setting, add shrimp, and cook 1 additional hour.

Remove bay leaf and serve over hot rice.
Back to the Shrimp Recipes home page.
Add a Review or Comment:
Data: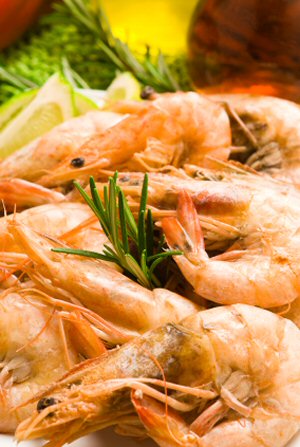 Similar Recipes:
Shrimp Alfredo
Alfredo is a complete crowd-pleaser with kids and adults alike! Enjoy it year-round for lunch or dinner; you canít go wrong wit...
Shrimp Curry
Donít be fooled into believing that curry is a difficult dish to master; while it has many dried spices in the mix, itís little...
Shrimp Fried Rice
The secret to this fried rice's savory flavor is in the ham; it adds just a touch of both sweet and salt. Feel free to add any ...